Go4Energy offers comprehensive support to Property companies for the GRESB rating of the company. Go4Energy ensures that the data for the GRESB rating is submitted correctly and a realistic score, taking into account all the company's activities showing its commitment and concern for compliance with ESG policies, is obtained.
The GRESB rating system for Real Estate is the global standard for ESG reporting and benchmark for Property companies, private funds, developers and investors, who invest in Real Estate. Established in 2009 Benchmark GRESB encouraged to participate in the Real Estate questionnaire more than 1 520 companies to check and compare their ESG results with market in 2021.
The GRESB rating system for Real Estate provides investors with information and tools to monitor and manage ESG and allow to prepare for upcoming reporting ESG obligations ( since 2025 they will be obligatory for all big companies meeting 2 of 3 criterias: employment of more than 250 people, balance sheet total exceeding €20 million per year, annual revenues exceeding €40 million). GRESB assessment's participants are given the knowledge of ESG level compared to concurrency, their possibilities to improve the score and obtain a communication platform to connect with investors.
Benchmark GRESB evaluates three components:
Management – assesing the management of the company in the context of ESG
Performance – assesing the operation of buildings located in the client's portfolio, issues related to the facility's utility consumption and carbon footprint emissions
Development – assesing the implementation of ESG policies on new invesments
Completed data is submitted for evaluation by GRESB rating once a year, during a three-month period – from April 1 to July 1 by companies. The outcome of the rating is influenced, among other things, by the greatest possible detailedness of the collected data for analysis, which is supported by the GreenFM and BMSCare utility consumption's monitoring systems developed by G4E. After GRESB analyzes data from all companies, participants get individual results that they can share with investors.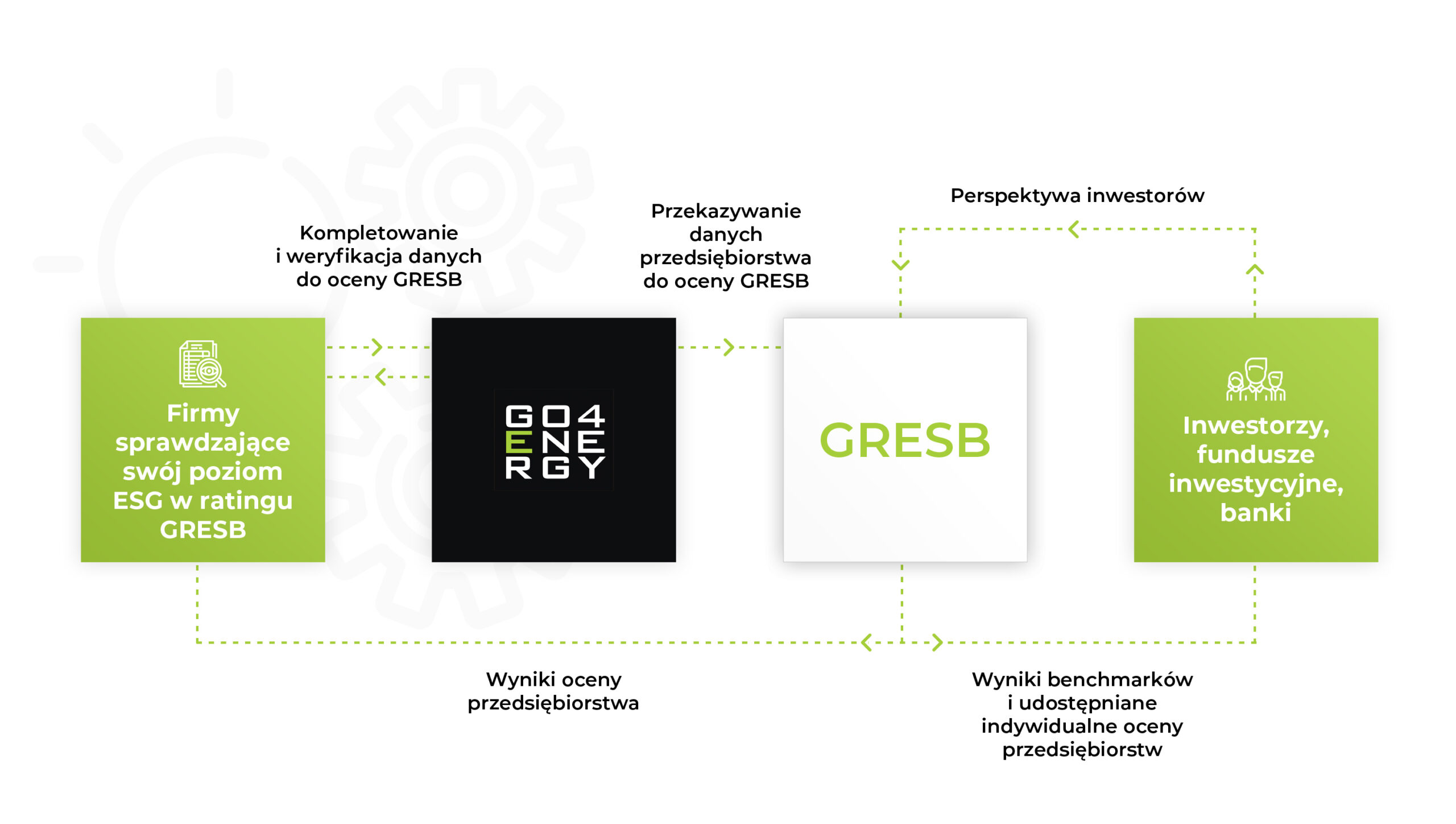 Flowchart of how GRESB rating works with G4E's support for companies checking their ESG level.
Choosing Go4Energy as a company supporting in GRESB, you obtain complexed service, which include:
Completion and verification of the necessary data
Specialized substantive advice of the GRESB scope,
Assistance in obtaining the best possible results in the benchmark,
Proper completion of data and information in GRESB forms and portal,
Suggestions and guides on what changes can be made to improve performance,
Advice from specialists in ESG and reducing utility consumption and carbon footprint.
Completing and verifying data also requires the involvement of Governors and Technical Departments. Go4Energy has years of experience in working with Building Services within GreenFM analyses. Additionally, companies can decide for Go4Energy's solution – the BMSCare application. It will provide automatic collection and analysis of data, which greatly simplifies the process of completing data for GRESB ratings.
Relevant facility in completing the broadest and the most detailed range of data for the GRESB assessment can be BMSCare app made by Go4Energy, which allows to analyse of detailed data from BMS meters. The BMSCare app makes it possible to significantly reduce the energy consumption and CO2 emissions of a building, which will allow us to achieve better and better results in the survey and demonstrate our customers' awareness of the need to bring the company in line with increasingly higher global ESG standards. Using the BMSCARE environment, properly formatted and aggregated data can be generated for the completion of GRESB forms.
G4E carried out GRESB support for Skanska Property Poland – support included completion and verification of Performance data, substantive support and completion of results in GRESB forms and portal.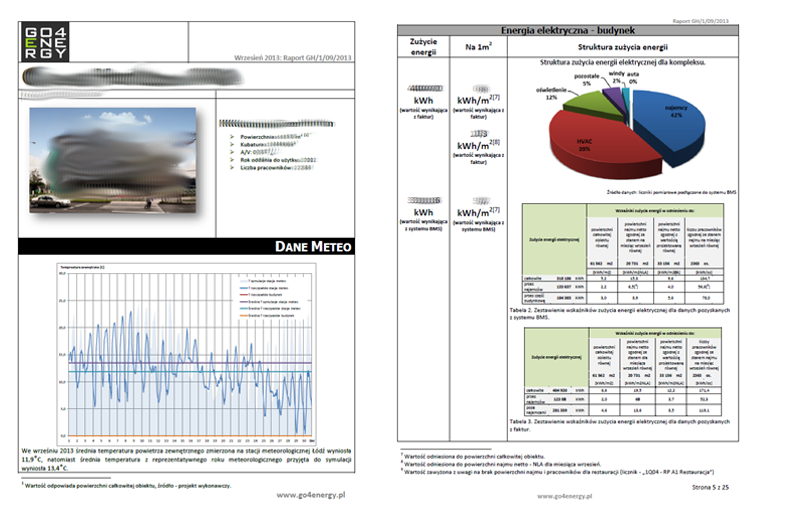 G4E company collaborating with Skanska Property i Cushman&Wakefield created a report "Energy Consumption in Office Buildings"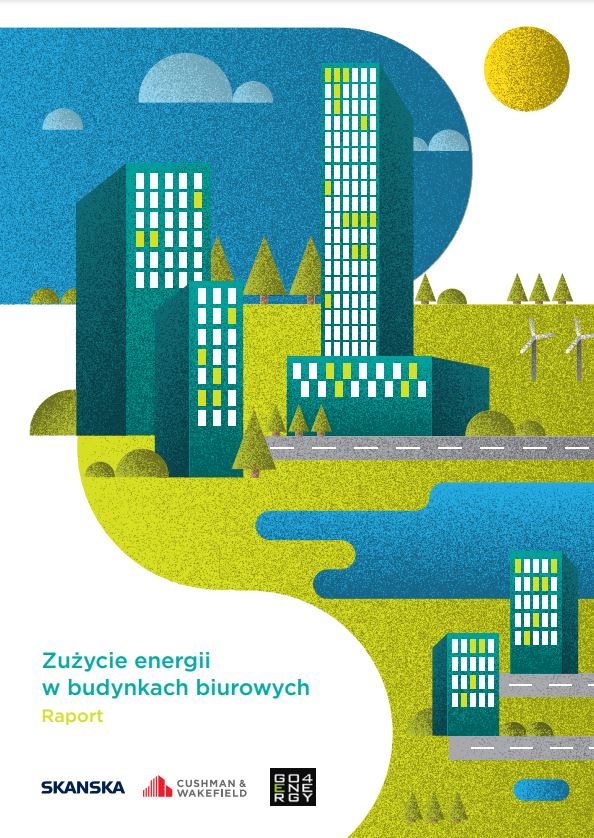 G4E has extensive experience in analyzing utility consumption through the implementation of the GreenFM service.
To meet the needs of our clients, in 2017 Go4Energy created an innovative method of comparing buildings from an energy perspective, in cooperation with Skanska and Cushman&Wakefield. The summary of the work was the "Energy Consumption in Office Buildings" report. The resulting benchmark, taking into account the solutions used and the influence of tenants on media consumption, allowed the comparison of buildings in a similar way as it is done in the GRESB rating, which shows the pioneering approach of G4E engineers to the issue of comparing buildings.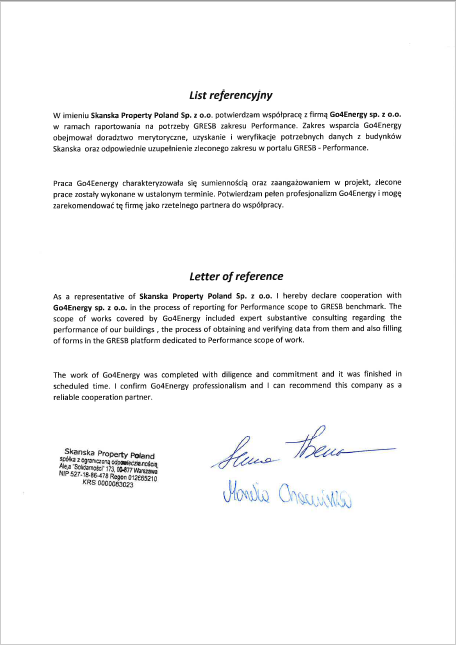 Reference letter for the implementation of support in GRESB from Skanska Property.
See also:
Reminder of the report "Energy Consumption in Office buildings"
Contact
Andrzej Moruń nr tel.: 516 495 755  andrzej.morun@g4e.pl