In order to meet customers' needs, Go4Energy has developed the GreenFM service – an innovative system that allows to identify areas whose optimization allows to reduce the costs generated by the building by up to several percent.
The primary goal of GreenFM is to support energy management in the building. In addition to actual energy consumption data, indicators are generated to optimize energy expenditure and detailed information to allow the investor and the FM department to precisely match the building, its systems and equipment to the actual operating conditions.
In addition, the Dasboarding application developed especially for the GreenFM service enables the presentation of selected building parameters on screens in a clear and friendly way, allowing all users to enter into some kind of interaction with the building and better understand their working environment.
Thanks to constant data analysis, the Management Panel enables active management of the property from any place in the world. On the other hand, the tenant's panel allows for quick comparison with other tenants or with the same month a year earlier. The easy-to-read interface is adapted to be displayed on mobile devices.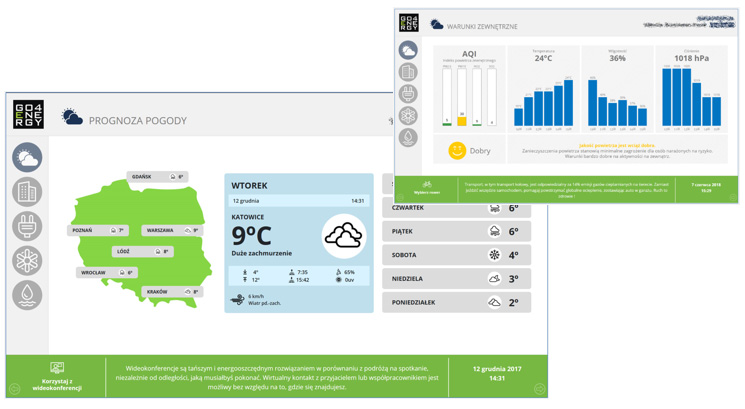 Benefits for the investor:
Thanks to the GreenFM service, the investor, the owner, as well as the manager or the technical department obtain a structured knowledge of the building's media consumption. The control of the functioning of the systems together with the automation allows for the detection of irregularities in their operation. The introduction of the GreenFM process enables reduction of building operating costs, energy efficiency and technical control of systems.
Contact – Andrzej Moruń nr tel.: 516 495 755 andrzej.morun@g4e.pl