ActiveScore certification is a state-of-the-art system that evaluates facilities in terms of broadly understood transport, safety and comfort.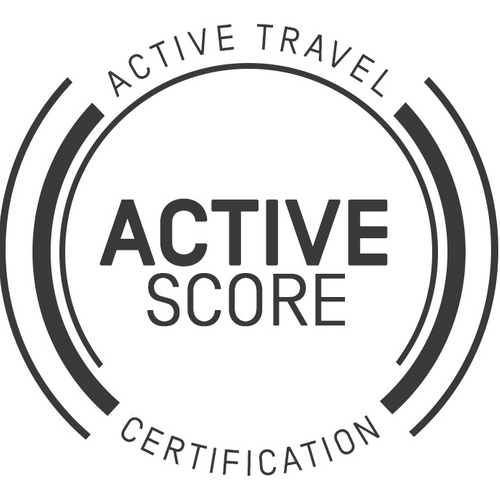 ActiveScore was created to recognise investors/building owners who apply green and sustainable solutions to their building, translating into a reduction in the carbon footprint associated with commuting to work or home. The certification not only promotes sustainability and the wellbeing of the occupants, but is also based on an ESG strategy.
ActiveScore certification is a type of Active Travel accreditation. Considering that the choice of sustainable modes of transport has a significant impact on the health, safety and comfort of travellers, ActiveScore focuses on the assessment of active commuting. The certification promotes environmentally friendly and sustainable travel through the presence of developed infrastructure in certified facilities to enable active travel to work. In particular, cycling, e-biking and walking, which have become increasingly popular in recent times, are promoted.
Buildings are assessed using a transparent, scientific methodology developed in collaboration with experts from the construction industry and specialists in sustainability aspects.
The certification covers three aspects of active travel:
Infrastructure – the facilities available in the building such as bicycle racks/storage, clothes lockers, showers, etc. are assessed,
Access to services such as laundry, bicycle service, etc,
Future improvements – plans for future expansion of facilities and access to services to encourage active travel by building users are assessed.
Commercial and residential buildings, but also entire building complexes can be certified.
The certification process involves verifying, on the basis of the project and the information provided by the developer or a site visit, which elements of the required are present in the certified building and its immediate surroundings. The certification process is supported by an accredited ActiveScore AP.
Contact
Michał Stanuch nr tel.: 502 034 886  Michal.Stanuch@g4e.pl