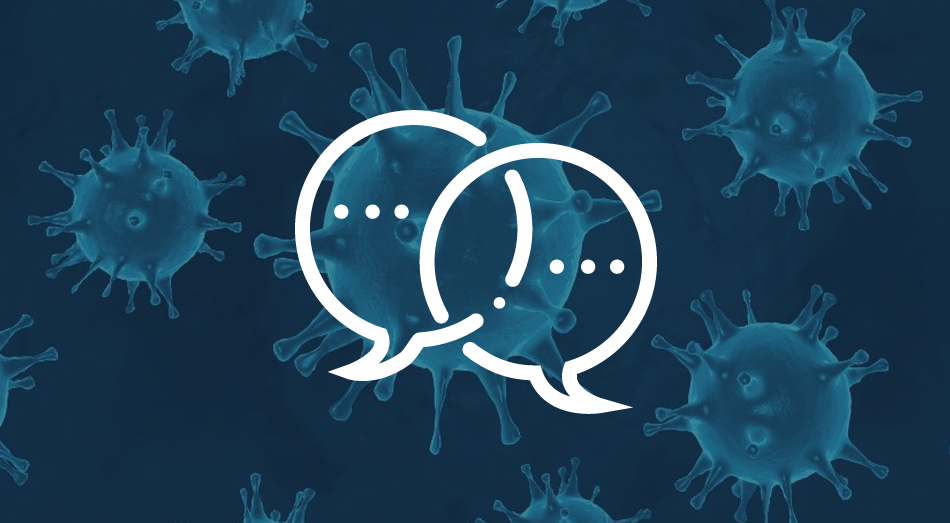 In a globalised world, there is a growing risk of epidemics spreading around the world. Such pandemics can cause serious disruption to the social life and economy of individual countries. Business is particularly sensitive to such perturbations, both due to supply chain delays, staff absenteeism and loss of customer confidence.
With expertise and the right decisions, you can prepare your organisation well for this scenario. To protect the continuity of your business during an epidemic such as COVID-19, we offer expert advice based on reliable scientific sources and our international experience.
We can assure you:
Reliable and up-to-date information on the epidemiological situation and the risks it may pose to your business
Expert advice on reducing epidemiological risks
Advice on creating Business Continuity Plans and preventive procedures
Staff training
In order to prepare your company we propose a 5-stage approach:
Be well-informed – have access to reliable, scientific information on the epidemiological risk, which will be presented in a way that your employees can understand.
Prepare your company's Epidemic Preparedness Plan – this includes assessing existing plans, identifying risks and threats, resources, reviewing regulations and codes, training and communication.
Evaluate your Business Continuity Plan in case of an epidemic/pandemic.
Educate your staff and test your Epidemic Preparedness Plan.
Communicate at every stage of action.
Products and services
Risk monitoring
In the case of epidemiological threats, most companies have a problem as opposed to factual news. Experience is needed to be able to distinguish and interpret thousands of signals that may appear in a region, country or continent.
Our company offers access to subscriptions to Monitoring and Advice reports. We keep our finger on the pulse and follow the epidemiology of infectious diseases around the world. Reports are written in simple, accessible language. They also include data interpretation for business purposes. The reports are sent to our email inbox.
Assessment of Business Continuity Plans and Epidemic Preparedness Plan
Does your company have a Business Continuity Plan? If yes, does it take into account the epidemic/pandemic and its impact on business operations?
We offer support in developing Business Continuity Plans in case of an epidemic/pandemic and audit, exercise, training and evaluation of Epidemic Preparedness Plans.
Communication
Our communications specialist can help your business create clear, concise messages for your employees, suppliers and customers to help ensure business continuity.
Training and exercises
Your company may have plans, but as they say, "paper is patient". Plans are only good if they work in practice. No one wants to discover during the crisis that their plans were ineffective.
That is why we offer help in testing Epidemic Preparation Plans. This will enable us to identify weak points and improve them. If the weakest link is the education of your employees, we will offer appropriate training.
What do you gain by working with us?
International experience and local expertise
A unique combination of scientific knowledge, business understanding and accessible communication language
Epidemic Preparation Plan tailored to your company or institution
Trust and discretion – because we know how important they are when discussing business continuity
Who are we?
Aleksandra Polkowska-Kramek specializes in the epidemiology of infectious diseases. She has over 10 years of experience in conducting and coordinating epidemiological research. She completed a 2-year European Programme for Intervention Epidemiology Training (EPIET) in Helsinki. She is currently completing her doctorate in epidemiology at the University of Tampere, Finland. She worked at the National Institute of Public Health – National Institute of Hygiene and European Centre for Disease Prevention and Control in Stockholm. Aleksandra has a unique combination of scientific knowledge and business experience. She currently works for GO4Energy as a microbiological safety specialist. Among other things, GO4Energy performs analyses of the quality of the internal environment, including microbiological research. Thanks to the flexible cooperation with the network of specialists, GO4Energy is able to create ad-hoc teams and consortia that will propose solutions
in the field of public health. Our partners belong to a network of experts in disease control and prevention, risk assessment, communication, training and health policy-making.
If you are interested in cooperation, please send your request to salesandmarketing@g4e.pl.