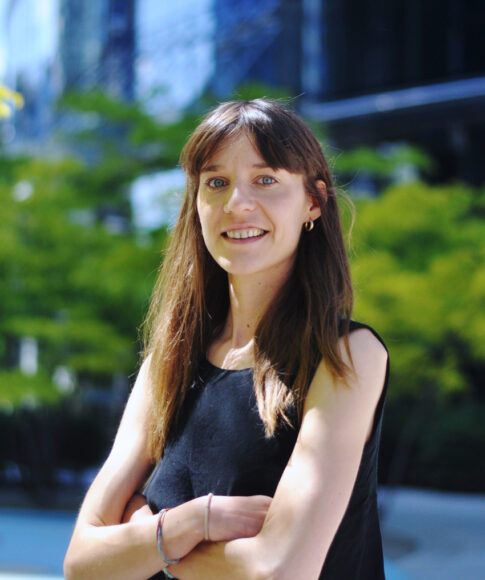 Member of the Board of Directors and Senior Project Manager at Go4Energy, a consulting and cutting edge research, energy analysis and certification company. Within the company she is responsible for sustainable certification of buildings and office spaces as well as research and analysis of indoor environmental quality, where she focuses on human health and comfort aspects. The level to which buildings are human friendly is measured by the WELL certification. She is involved in popularising the WELL Building Standard certification on the Polish market and conducts workshops on the requirements of this building assessment system.
She graduated from the Faculty of Environmental Engineering at Warsaw University of Technology, and her master thesis was devoted to the topic of HVAC Commissioning Process. She also completed postgraduate studies in Project Management at the Warsaw School of Economics and a CSR Manager course. She holds the title of Commissioning Authority (CxA) and was the first of 10 people in Poland to be certified as a WELL Accredited Professional.
She has worked on projects such as: Mars Production Hall in Klaipeda, Lidl Distribution Centre in Bydgoszcz, Będzin and Kaluszyn, Galeria Północna, Atrium 1 and Atrium 2 office buildings in Warsaw, office space of Hewlett-Packard, UBS in Wrocław, HSBC in Kraków, Credit Suisse and Skanska Property Poland in Warsaw, currently she is also involved in numerous foreign projects.
She is an enthusiast of an ecological approach to both life and construction. Member of the National Association of Sustainable Building Support (OSWBZ.org) and the ArchiWomen group. Member of the "DOBRZE" Warsaw Food Co-operative which promotes organic farming. She has always been a tribute to the idea of healthy eating and physical activity, and now spreads and promotes the benefits of an ecological approach in every aspect of life, as well as construction.
In 2018 AND 2019, she was nominated for Top Woman in Real Estate in the Activities for Green Building and Project Management categories.